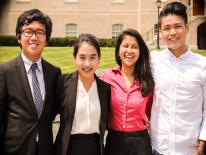 MOAPIA Internship Opportunities
The Mayor's Office on Asian and Pacific Islander Affairs (MOAPIA) is seeking motivated individuals interested in public service and the Asian American and Pacific Islander (AAPI) community.
Please make sure to read more about the Agency and learn more about who we are and what we do, prior to applying.
Positions:
Community Outreach and Language Access Intern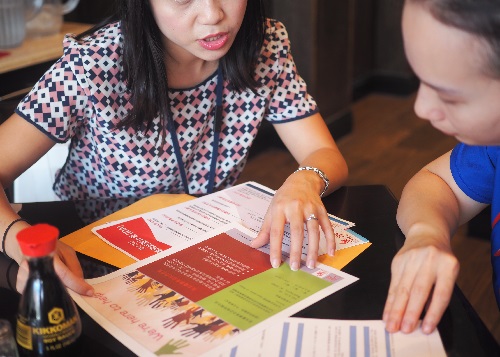 This positions will allow interns to gain hands on experience to develop skills necessary to engage, serve, and communicate with the community members and stakeholders in the District, while working closely with the outreach team in assisting in the planning and execution of programs designed to increase community awareness, and providing administrative and analytic support.
Being bilingual in English and either Korean, Vietnamese, Mandarin, or Cantonese is required.
Graphic Design Intern
This position will provide an opportunity for interns to develop their personal portfolio while designing strategic communication materials promoting District government programs, services, and events. This position also allows for development of strong communication skills as some of the tasks will include developing relationships with government agencies and community-based organizations and drafting newsletters and press releases.
Experience in graphic design software such as Photoshop, InDesign, Illustrator, and Acrobat is preferred.
General Information:
As the Office is structured to serve the AAPI community, both positions will require interns joing the team to perform tasks outside of the scope of work mentioned specifically for each position. These include:
door to door community outreach
occasional simple translations
providing case assistance to District residents & merchants
handling administrative tasks
Qualifications
Applicants should be undergraduate or graduate students who possess strong written and oral communication skills as well as organizational abilities. They must be flexible and willing to take initiative. Strong computer and research skills are also desired. The intern should be able to work a minimum of 10 weeks for at least 20 hours per week. Most importantly, applicants must be able to work with diverse populations.
*Applications will be reviewed on a rolling basis. To apply, please email a resume, cover letter detailing your suitability for the position, and contact information to:
Sara Park | Internship Program Manager
Email: [email protected]
MOAPIA Volunteering Opportunities
The Mayor's Office on Asian and Pacific Islander Affairs (MOAPIA) needs passionate volunteers, particularly bilingual or multi-lingual individuals, that have a heart to serve and promote strengthening of the AAPI community. Throughout the year, MOAPIA organizes events such as the AAPI May Heritage Month Celebration, Annual "Share a Smile, Give a Toy" Toy Drive, and AAPI Town Hall Meeting. Volunteers are crucial part to the success of these events.
If you are interested in volunteering, please fill out the Volunteer Registration Form and send to:
Trang Dunoyé | Staff Assistant
Email: [email protected]