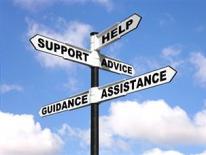 The Office on Asian and Pacific Islander Affairs (MOAPIA) is committed to working with the Asian American and Pacific Islander (AAPI) community and District government to help ensure that the full range of programs and services are available to the AAPI community.

In 2007, MOAPIA created a new initiative in response to the Mayor's key priority areas. Each MOAPIA staff member acts as a liaison in one of the following priority areas: education, health and human services, small business assistance, environment, mental health, employment, safety, and housing.
This section provides helpful resources relating to each of the subject areas.