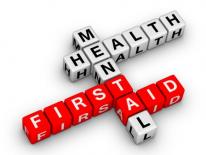 The Office on Asian and Pacific Islander Affairs (MOAPIA) is committed to informing the Asian and Pacific Islander (API) population on mental health issues in the District of Columbia and works to create a more welcoming and open environment for API students in the Department of Behavioral Health.
Below are resources related to mental health in District of Columbia:
Department of Behavioral Health Services
The Access HelpLine at 1 (888) 7WE-HELP or 1 (888) 793-4357 is the easiest way to get connected to services provided by the Department of Behavioral Health and its certified mental health care providers. This 24-hour, seven-day-a-week telephone line is staffed by mental health professionals, who can refer a caller to immediate help or ongoing care. The Access Helpline can activate mobile crisis teams to respond to adults and children who are experiencing a psychiatric or emotional crisis and are unable or unwilling to travel to receive mental health services.
Call the Access Helpline to:
Get emergency psychiatric care

Help with problem solving

Determine whether to seek ongoing mental health services or other types of services

Find out what services are available
Young people can call the Access Helpline for help dealing with the drama of family, death, school, drugs, gangs and violence. We can help you sort out and manage feelings of hopelessness, anger, grief, stress, or whatever is troubling you.
Multicultural Services
Manager: Ismail Korme
35 K Street, NE, 2nd Floor
Washington, DC 20002
Phone: (202) 442-4202
Multicultural Direct: (202) 442-4873
Fax: (202) 673-3433
Hours of Operation: Monday to Friday, 8:30 am to 5 pm; Tuesday and Thursday, 8:30 am to 9 pm.
DBH provides multilingual and culturally sensitive mental health services to people 18 and older and families from various ethnic and linguistic minority groups. The following multicultural services are offered:
Outpatient Program: This program provides psychiatric assessment, medication, case management, parenting workshops, English as a second language, individual, group, and family counseling. Groups are available for stress management, depression, dance therapy, art therapy, life skills training, and spiritual discussions.
Medical Clinic: The clinic performs physical examinations, and provides followup care for some physical health related problems, EKGs, and laboratory studies for persons receiving treatment at the Multicultural Services Division.
School Based Program: This program offers child and adolescent psychiatric services including a full range of diagnostic evaluation and treatment services to help students adjust to a school environment.
Parenting Skills Training (in Spanish, English, and Amharic): With a curriculum built on the self-esteem of parents and children, the training encourages mutual respect and helps parents communicate with their children. Classes are from 5:30 to 7 pm and offered on a quarterly basis. Child care is provided for children over 2 years old.
We accept walk-in and scheduled appointments. No one is turned away because of an inability to pay.
Community-based Mental Health Service Providers
DC Public Schools
DBH operates a school based program in a growing number of public and public charter schools that offers prevention, early intervention and clinical services to youth and their families. The US Surgeon General reports one in five children and adolescents experience the signs and symptoms of a diagnosable mental disorder each year, resulting in significant disruptions of school classrooms, increased truancy, increased risk for alcohol and drug abuse and decreased graduation rates.
Deputy Chancellor: Kaya Henderson
Address: 1200 First Street, NE, 9th floor
Washington, DC 20002
Phone: (202) 442-5885
Fax: (202) 442-5026
The Office of Special Education aspires to be recognized and respected as a leader in urban special education. We are determined to do whatever it takes to ensure that students with disabilities become successful adults holding good jobs, living independently and engaging in the community.
Our three pledges to the community:
Build parent and community trust
Build capacity to serve all our students
Control our costs
An important component of achieving these goals is ensuring that our schools are inclusive schools that can serve the needs of all our students.
DC Early Intervention Program
DOH Addiction Prevention and Recovery Administration (APRA)
Addiction Prevention and Recovery Administration
64 New York Ave, NE
3rd floor
Washington, DC 20002
Phone: (202) 727-8857
Fax: (202) 727-0092
Administration Offices:
Hours of Operation: Monday to Friday, 8:15 am to 4:45 pm
Assessment and Referral Center:
75 Florida Ave NE
Washington, DC 20002
Phone: (202) 727-8473
Fax: (202) 727-8411
Hours of Operation: Monday to Friday, 7 am to 6 pm
There are approximately 60 programs certified to provide substance abuse treatment in the District of Columbia. If you, or someone you know, are in need of substance abuse treatment services and you have insurance that covers treatment, you should contact your insurance company to obtain information on how to access services.
For residents of the District of Columbia who do not have insurance or whose insurance does not cover substance abuse treatment services, APRA administers the Drug Treatment Choice Program. APRA contracts with approximately 30 treatment programs that provide services to adults ranging from detoxification, residential, intensive outpatient, and outpatient treatment. To access this program, an individual must visit APRA's Assessment and Referral Center located at 75 Florida Ave NE (Look for the blue awning at the intersection of P Street and Florida Avenue). No appointment is necessary and the Center is open Monday to Friday, 8:30 am to 4:45 pm. By law, participation in the Drug Treatment Choice Program is limited to District residents. Individuals who wish to participate in the program must bring one of the following proofs of residency with them to the Assessment and Referral Center:
A valid motor vehicle operator's permit or non-driver's identification card issued by the District
A voter registration card with an address in the District
A copy of a lease or a rent receipt for real property located in the District; A utility bill for real property located in the District; or A copy of the most current federal income tax return or Earned Income Credit (EIC) form
Upon arrival a client will be signed in, meet with a nurse, and participate in a comprehensive assessment to determine the appropriate level of substance abuse treatment. Following that, the client will be offered his or her choice of substance abuse treatment provider appropriate for the assessed level of care. Typically, a client will be able to begin the treatment process within one day. There is no waiting list for treatment in the District of Columbia.
For more information, please contact Ngoc Trinh at (202) 727-3120 or email
[email protected]