OAPIA Case Assistance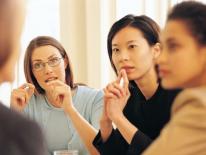 Bring your concerns, questions, and issues to OAPIA Case Assistance Clinic. Language interpretation services are provided.
Organization: DC Mayor's Office on Asian and Pacific Islander Affairs (OAPIA)
Contact: Ngoc Trinh at ngoc.trinh@dc.gov
Time: Every Wednesday from 1 pm to 4 pm
Location: 441 4th Street, NW, Suite 721 North, Washington, DC 20001
For information, or to make an appointment, please call (202) 727-3120. Walk-ins are welcome.
Reasonable accommodations for people with disabilities are provided upon request. Please allow five to seven days to process such a request.