Community Outreach and Education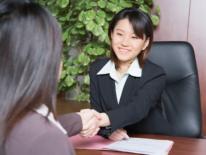 The Office on Asian and Pacific Islander Affairs (OAPIA) acts as a liaison between the Asian American and Pacific Islander (AAPI) community and the District government. It conducts outreach to AAPI community groups, residents, and merchants in the District.
Through these grassroots efforts, OAPIA is able to:
Keep AAPI residents and merchants informed of the District's programs and services
Inform the Mayor of any AAPI residents' and merchants' concerns or issues
Encourage AAPI community participation in DC affairs and government programs
Assist constituents with accessing government services.
For more information about OAPIA's outreach efforts, please contact:
Ngoc Trinh at (202) 727-9883 or email ngoc.trinh@dc.gov.
Andrew Chang at (202) 727-5560 or email andrew.chang@dc.gov.
Goals
To outreach to AAPI residents on available government programs and services.